Full name: Kraevoe gosudarstvennoe byudzhetnoe uchrezhdenie zdravooxraneniya "Detskaya kraevaya klinicheskaya bol`nicza" imeni A.K. Piotrovicha.
Short name: KGBUZ DKKB.
Founder: Ministry of Health of the Khabarovsk Territory.
State registration number: 1132723006943 dated 25.11.2013.
License to carry out medical activities: ЛО-27-01-002825 dated 16.06.2021.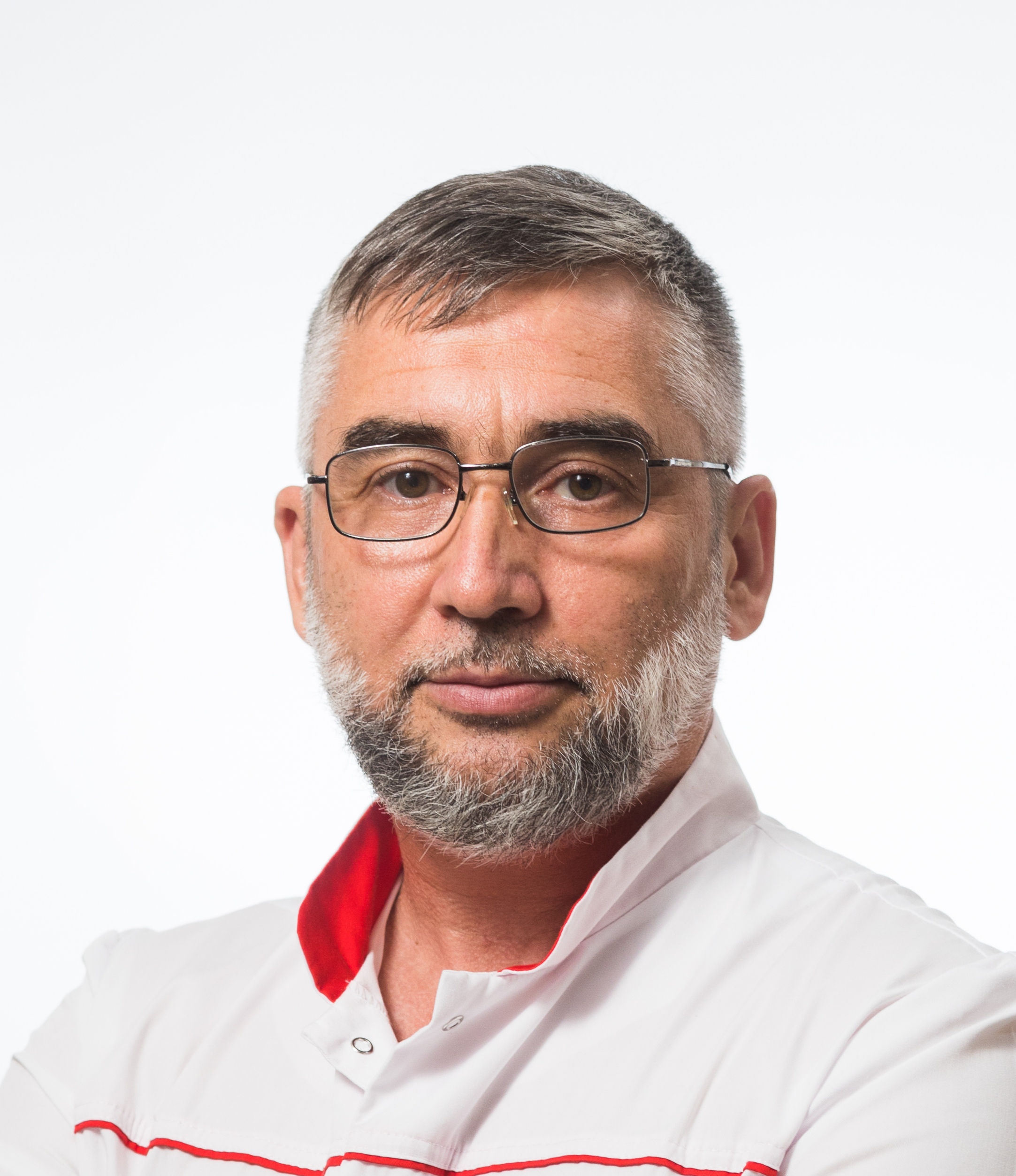 Our Institution, founded in 1986, is currently one of the leading in the Russian Far East in providing medical care to children.
Our address: 6 Progressive Street, Khabarovsk, Russian Federation
Contact phone: 84212910411 (200)
E-mail: kgbuzdkkb@dkkb.medkhv.ru
Service name
Maximum tariff limit for services in rubles
Advisory services
Admission (examination, consultation) of a pediatrician primary
1 800
Admission (examination, consultation) of a pediatrician primary, KMN
2 000
Reception (examination, consultation) by the head of the department-pediatrician primary
2 100
Repeated appointment (examination, consultation) of a pediatrician
1 250
Appointment (examination, consultation) of a pediatrician repeated, KMN
1 400
Appointment (examination, consultation) by the head of the department-pediatrician repeated
1 500
Admission (examination, consultation) of a pediatric cardiologist primary
1 700
Repeated appointment (examination, consultation) of a pediatric cardiologist
1 200
Admission (examination, consultation) of a gastroenterologist primary
1 800
Repeated appointment (examination, consultation) of a gastroenterologist
1 250
Admission (examination, consultation) of a neurologist primary
1 800
Reception (examination, consultation) by the head of the department – a neurologist primary
2 100
Repeated appointment (examination, consultation) of a neurologist
1 250
Appointment (examination, consultation) by the head of the department – neurologist repeated
1 500
Primary appointment (examination, consultation) of a hematologist
1 800
Repeated appointment (examination, consultation) of a hematologist
1 250
Admission (examination, consultation) of a pediatric oncologist primary
1 800
Reception (examination, consultation) by the head of the department-a pediatric oncologist primary
2 100
Re – appointment (examination, consultation) of a pediatric oncologist
1 250
Reception (examination, consultation) by the head of the department-a pediatric oncologist repeated
1 500
Admission (examination, consultation) of an otorhinolaryngologist primary
1 800
Otorhinolaryngologist's appointment (examination, consultation) is repeated
1 250
Primary appointment (examination, consultation) of a pediatric endocrinologist
1 800
Appointment (examination, consultation) of a pediatric endocrinologist repeated
1 250
Admission (examination, consultation) of a pediatric surgeon primary
1 800
Admission (examination, consultation) of a pediatric surgeon primary, KMN
2 000
Reception (examination, consultation) by the head of the department-a pediatric surgeon primary
2 150
Admission (examination, consultation) of a pediatric surgeon primary, DMN
2 000
Appointment (examination, consultation) of a pediatric surgeon is repeated
1 250
Appointment (examination, consultation) of a pediatric surgeon repeated, KMN
1 400
Reception (examination, consultation) by the head of the department-a pediatric surgeon is repeated
1 500
Re – appointment (examination, consultation) of a pediatric surgeon, DMN
1 250
Reception (examination, consultation) of a thoracic surgeon primary
1 800
Reception (examination, consultation) of a thoracic surgeon primary, KMN
2 000
Repeated appointment (examination, consultation) of a thoracic surgeon
1 250
Appointment (examination, consultation) of a thoracic surgeon repeated, KMN
1 400
Appointment (examination, consultation) of a pediatric urologist-andrologist primary
1 800
Reception (examination, consultation) by the head of the department-doctor-pediatric urologist-andrologist primary
2 150
Appointment (examination, consultation) of a pediatric urologist – andrologist repeated
1 250
Reception (examination, consultation) by the head of the department-doctor – pediatric urologist-andrologist repeated
1 500
Primary appointment (examination, consultation) of an obstetrician-gynecologist
1 800
Appointment (examination, consultation) of an obstetrician – gynecologist repeated
1 250
Admission (examination, consultation) of a pulmonologist primary
1 700
Appointment (examination, consultation) of a pulmonologist repeated
1 200
Reception (examination, consultation) of a dietitian primary
1 950
Repeated appointment (examination, consultation) of a dietitian
1 350
Drawing up a diet food menu
3 900
Reception (examination, consultation) of an allergist-immunologist primary
1 700
Appointment (examination, consultation) of an allergist – immunologist repeated
1 200
Primary appointment (examination, consultation) of a rheumatologist
1 800
Admission (examination, consultation) of a rheumatologist primary, KMN
2 000
Appointment (examination, consultation) of a rheumatologist repeated
1 250
Appointment (examination, consultation) of a rheumatologist repeated, KMN
1 400
Appointment (examination, consultation) of a traumatologist-orthopedist primary
1 800
Admission (examination, consultation) of a traumatologist-orthopedist primary, KMN
2 000
Reception (examination, consultation) by the head of the department-traumatologist-orthopedist primary
2 150
Appointment (examination, consultation) of a traumatologist – orthopedist repeated
1 250
Appointment (examination, consultation) of a traumatologist – orthopedist repeated, KMN
1 400
Appointment (examination, consultation) by the head of the department-traumatologist – orthopedist repeated
1 500
Primary appointment (examination, consultation) of an ophthalmologist
1 700
Repeated appointment (examination, consultation) of an ophthalmologist
1 200
Reception (examination, consultation) of an infectious disease specialist primary
1 800
Reception (examination, consultation) of an infectious disease specialist primary, KMN
2 000
Reception (examination, consultation) by the head of the department – an infectious disease specialist primary
2 100
Reception (examination, consultation) of an infectious disease specialist repeated
1 250
Reception (examination, consultation) of an infectious disease specialist repeated, KMN
1 600
Reception (examination, consultation) by the head of the department – infectious diseases specialist repeated
1 450
Reception (examination, consultation) of a primary nephrologist
1 700
Repeated appointment (examination, consultation) of a nephrologist
1 250
Physical therapist's examination (consultation)
1000
Examination (consultation) by the head of the department – a physical therapist
1050
Appointment (examination, consultation) of a physical therapy doctor
1000
Field medical services
Primary pediatrician's appointment (examination, consultation) (1 hour)
2 150
Reception (examination, consultation) of a pediatric cardiologist primary (1 hour)
2 070
Primary visit (examination, consultation) of a gastroenterologist (1 hour)
2 150
Primary appointment (examination, consultation) of a hematologist (1 hour)
2 150
Primary appointment (examination, consultation) of a pediatric oncologist (1 hour)
2 150
Primary appointment (examination, consultation) of a pediatric endocrinologist (1 hour)
2 150
Primary appointment (examination, consultation, operation) of a pediatric surgeon (1 hour)
2 280
Primary thoracic surgeon's appointment (examination, consultation, operation) (1 hour)
2 280
Primary appointment (examination, consultation, surgery) of a pediatric urologist – andrologist (1 hour)
2 280
Primary appointment (examination, consultation) of a rheumatologist (1 hour)
2 150
Primary appointment (examination, consultation, operation) of a traumatologist-orthopedist (1 hour)
2 280
Primary appointment (examination, consultation) of a neurologist (1 hour)
2 150
Primary appointment (examination, consultation) of a nephrologist (1 hour)
2 070
Primary appointment (examination, consultation, operation) of an endoscopist (1 hour)
2 220
Appointment (examination, consultation, operation) of an endoscopist and an operating nurse (1 hour)
3 660
Medical support during medical evacuation
54 214
Medical support during medical evacuation (1 hour)
3 884
Remote consultation by one specialist
750
Remote consultation with 2-3 specialists
2 250
Ultrasound examinations
Duplex scanning of kidney arteries
1 700
Doppler ultrasound with a drug test
1 700
Duplex scanning of brachiocephalic arteries
1 700
Duplex scanning of intracranial parts of brachiocephalic arteries
1 700
Ultrasound examination of the kidneys
700
Ultrasound examination of kidneys with functional load (lasix test)
3 950
Ultrasound examination of the bladder with determination of residual urine
700
Ultrasound examination of the adrenal glands
700
Ultrasound examination of the scrotum organs
700
Ultrasound Dopplerography of the spermatic cord vessels
700
Ultrasound examination of the abdominal cavity (complex)
1 700
Duplex scanning of hepatobiliary zone vessels
1 700
Ultrasound examination of the gallbladder with determination of its contractility
2 000
Ultrasound examination of the spleen
700
Liver elastometry
1 700
Ultrasound examination of the esophagus (water-siphon test)
850
Ultrasound examination of the lymph nodes (one anatomical area)
700
Ultrasound examination of the skin (one anatomical area)
1 050
Ultrasound examination of soft tissues ( one anatomical area)
700
Soft tissue elastography
1 700
Ultrasound examination of the brain
1 050
Ultrasound examination of the uterus and appendages transabdominal
850
Ultrasound examination of the mammary glands
700
Breast elastography
1 700
Ultrasound examination of bones
700
Ultrasound examination of the lungs
850
Ultrasound examination of the thymus gland
550
Ultrasound examination of the thyroid and parathyroid glands
1 050
Thyroid elastography
1 700
Ultrasound examination of the parathyroid glands
700
Ultrasound examination of the salivary glands
700
Ultrasound examination of the spine
700
Ultrasound examination of the joint
700
Ultrasound examination of the hip joint
700
Echocardiography
2 000
Functional studies
Hyperventilation and orthostatic tests
900
Investigation of unprovoked respiratory volumes and flows
900
Electroencephalography with stress tests
1 800
Recording of electrical activity of the heart's conducting system
850
Registration of an electrocardiogram
450
Rheoencephalography
1 050
Drug-assisted electrocardiography
450
Exercise-assisted electrocardiography
450
Echoencephalography
650
Single nerve stimulation electroneuromyography
1 200
Electroencephalography with video monitoring (two-hour)
3 700
Electroencephalography with video monitoring (ten-hour)
16 700
Holter heart rate monitoring
2 750
X-ray examinations
Overview of the abdominal cavity and pelvic organs
650
Overview image of the abdominal cavity and pelvic organs for children under 7 years of age
750
Radiography of the elbow joint
500
Radiography of the elbow joint in two projections
700
Radiography of the elbow joint for children under 7 years of age
600
Radiography of the elbow joint in children under 7 years of age in two projections
850
Radiography of the wrist joint
500
Radiography of the wrist joint in two projections
700
Radiography of the wrist joint for children under 7 years of age
600
Radiography of the wrist joint in children under 7 years of age in two projections
850
Radiography of the knee joint
500
Radiography of the knee joint in two projections
700
Radiography of the knee joint for children under 7 years of age
600
Radiography of the knee joint for children under 7 years of age in two projections
850
Radiography of the shoulder joint
500
Radiography of the shoulder joint in two projections
700
Radiography of the shoulder joint for children under 7 years of age
600
Radiography of the shoulder joint in children under 7 years of age in two projections
850
Radiography of the hip joint
850
Radiography of the hip joint in two projections
1 050
Radiography of the hip joint for children under 7 years of age
1 000
Radiography of the hip joint in children under 7 years of age in two projections
1 250
Radiography of the ankle joint
500
Radiography of the ankle joint in two projections
700
Radiography of the ankle joint for children under 7 years of age
600
Radiography of the ankle joint in children under 7 years of age in two projections
850
Pelvic radiography
650
Pelvic radiography for children under 7 years of age
750
Nasopharyngeal radiography
500
Nasopharyngeal radiography for children under 7 years of age
600
Radiography of the paranasal sinuses
550
Radiography of the paranasal sinuses in children under 7 years of age
650
Radiography of the sternoclavicular joint
850
Radiography of the sternoclavicular joint in children under 7 years of age
1 000
Sternum radiography
500
Sternum radiography for children under 7 years of age
600
Radiography of the thoracic spine
500
Radiography of the thoracic spine for children under 7 years of age
600
Radiography of the lumbar spine
500
Radiography of the lumbar spine for children under 7 years of age
600
Radiography of the lumbar and sacral spine
550
Radiography of the lumbar and sacral spine for children under 7 years of age
600
Radiography of the spine, special studies and projections
850
Radiography of the spine, special studies and projections for children under 7 years of age
1 000
Radiography of the cervical spine
500
Radiography of the cervical spine for children under 7 years of age
600
Radiography of the clavicle
500
Radiography of the clavicle for children under 7 years of age
600
Radiography of the first and second cervical vertebra
500
Radiography of the first and second cervical vertebra in children under 7 years of age
600
Radiography of the sacrum and coccyx
500
Radiography of the sacrum and coccyx for children under 7 years of age
600
Rib radiography (ep)
750
Rib radiography (ep) for children under 7 years of age
900
X-ray of the scapula
650
X-ray of the scapula for children under 7 years of age
800
Radiography of the humerus
500
Radiography of the humerus in two projections
700
Radiography of the humerus for children under 7 years of age
600
Radiography of the humerus for children under 7 years of age in two projections
850
Radiography of the ulna and radius
500
Radiography of the ulna and radius in two projections
700
Radiography of the ulna and radius in children under 7 years of age
600
Radiography of the ulna and radius in children under 7 years of age in two projections
850
Radiography of the wrist
500
Radiography of the wrist for children under 7 years of age
600
Radiography of the hand
500
Hand radiography for children under 7 years of age
600
Radiography of the femur
500
Radiography of the femur in two projections
750
Radiography of the femur for children under 7 years of age
600
Radiography of the femur in children under 7 years of age in two projections
850
Patellar radiography
500
Patellar radiography for children under 7 years of age
600
Radiography of the foot in one projection
500
Radiography of the foot in one projection for children under 7 years of age
600
Radiography of the foot in two projections
700
Radiography of the foot in two projections for children under 7 years of age
850
X-ray of the skull in direct projection
700
Direct X-ray of the skull for children under 7 years of age
800
Radiography of the lower jaw in a lateral projection
650
Radiography of the lower jaw in a lateral projection for children under 7 years of age
800
Lung radiography
500
Lung radiography for children under 7 years of age
600
Radiography of the Turkish saddle
550
Radiography of the Turkish saddle for children under 7 years of age
650
Spiral computed tomography
Computed tomography of the facial part of the skull
3 700
Computed tomography of the facial part of the skull with intravenous bolus contrast
10 600
Computed tomography of the upper limb
3 700
Computed tomography of the upper limb with bolus contrast
10 600
Computed tomography of the lower limb
3 700
Computed tomography of the lower limb with intravenous bolus contrast
10 600
Computed tomography of the spine (one section)
3 700
Computed tomography of the bone
3 700
Computed tomography of the pelvic bones
3 700
Computed tomography of the joint
3 700
Spiral computed tomography of the paranasal sinuses
3 700
Spiral computed tomography of the neck
3 700
Computed tomography of the neck with intravenous bolus contrast
10 600
Computed tomography of the chest cavity organs
3 700
Computed tomography of the chest cavity with intravenous bolus contrast
10 600
Spiral computed tomography of the lungs
3 700
Computed tomography of the heart
3 700
Contrast-enhanced computed tomography of the heart
10 600
Spiral computed tomography of the pelvic organs in women
3 700
Spiral computed tomography of the pelvic organs in women with intravenous bolus contrast
10 600
Spiral computed tomography of the pelvic organs in men
3 700
Spiral computed tomography of the pelvic organs in men with intravenous bolus contrast
10 600
Computed tomography of the brain
3 700
Computed tomography of brain vessels with intravenous bolus contrast
10 600
Computed tomography of the temporal bone
3 700
Computed tomography of the abdominal cavity and retroperitoneal space
3 700
Endoscopic examinations
10 600
Esophagogastroduodenoscopy
2 800
Esophagogastroduodenoscopy with drug administration
3 600
13C-Urease breath test for Helicobacter Pylori
600
Physical therapy.
Massage
General medical massage
350
Medical facial massage
150
Collar area massage
200
Massage of the upper limb, upper arm and scapula area
250
Medical scalp massage
150
Lower limb medical massage
200
Massage for spinal diseases
300
Massage of the lumbosacral region
150
Segmental massage of the lumbosacral region
200
Segmental massage of the cervical-thoracic spine
350
Massage of the lumbosacral spine
150
Massage of the cervical-thoracic spine
250
Medical back massage
200
Anterior abdominal wall medical massage
150
General massage and gymnastics for young children
350
Medical chest massage
300
Physical therapy classes
Physical therapy for spinal injuries
350
Individual physical therapy classes for spinal diseases
250
Individual physical therapy session for spinal cord injury with spinal cord injury
550
Individual physical therapy classes for joint diseases and injuries
250
Physical therapy for diseases of the bronchopulmonary system
250
Physical therapy for colon diseases
250
Individual physical therapy classes for diseases of the central nervous system and brain
300
Therapeutic gymnastics for diseases of the musculoskeletal system in children
250
Therapeutic gymnastics for diseases and injuries of the central nervous system in children
300
Physical therapy procedures
Electrical muscle stimulation
450
Electrophoresis of medicinal products in bone pathology
250
Exposure to sinusoidal modulated currents (SMT therapy) in bone pathology
350
Exposure to currents of supratonal frequency (ultratonotherapy) in bone pathology
250
Exposure to magnetic fields in bone pathology
200
Endonasal drug electrophoresis
250
Electrical stimulation of the gastrointestinal tract
300
Transcranial magnetic stimulation
200
Treatment of the head, neck, and collar area with supramental frequency currents (ultratonotherapy)
250
Galvanization in diseases of the peripheral nervous system
150
Intra-ear electrophoresis of medicinal products for diseases of the hearing organ
250
Electrical stimulation of the bladder
300
High-frequency magnetic therapy-inductothermy for kidney and urinary tract diseases
250
Electroson
450
Exposure to sinusoidal modulated currents
250
Exposure to high-frequency electromagnetic fields (inductothermy)
250
Exposure to an ultrahigh frequency electric field(UHF EP)
150
Exposure to electromagnetic radiation in the decimeter range (DMV)
200
Pulsed current electrophoresis
250
General magnetic therapy
200
Exposure to a high-intensity pulsed magnetic field
250
Medicinal ultraphonophoresis
250
Electrical stimulation
300
Exposure to electromagnetic radiation in the centimeter range (SMB therapy)
200
Aerosol Therapy
200
Exposure to a pulsed low-frequency electromagnetic field
450
Low-intensity laser therapy (intravenous blood irradiation)
150
Light therapy with short ultraviolet radiation of the outer ear
150
Low-intensity laser skin irradiation
150
Ultraviolet skin irradiation
150
Ultraviolet radiation of the nasal mucosa
150
Exposure to short ultraviolet radiation
150
Exposure to long-wave ultraviolet radiation
150
Exposure to polarized light
150
Determination of biodose for ultraviolet irradiation
300
Day hospital at the ophthalmology clinic
Biomicroscopy of the eye
800
Refractometry
400
Ophthalmometry
450
Examination of the anterior segment of the eye by lateral illumination
450
Ophthalmoscopy
650
Visometrics
650
Static perimetry
350
Color perception research
50
Measuring the angle of strabismus
200
Diplopia Research
650
Skiascopy
250
Ophthalmotonometry
400
Exophthalmometry
200
Determination of the nature of vision, heterophoria
350
Description and interpretation of data from electrophysiological research methods
350
Palpation in case of eye pathology
100
Collection of anamnesis and complaints in case of eye pathology
100
Para-and retrobulbar injections
150
Vascular biomicroscopy
650
Eye tonometry in 2 hours
900
Removal of a foreign body from the sclera
300
Exercises to restore and strengthen binocular vision
750
Exercises for training the ciliary muscle of the eye
700
Physical therapy for oculomotor muscles
50
Medical eyelid massage
850
Eyeball massage
400
Selection of eyeglass vision correction
350
Prescribing medications for diseases of the visual organ
100
Appointment of dietary nutrition for diseases of the visual organ
100
Appointment of a health-improving regime for diseases of the visual organ
50
Complex of studies for the diagnosis of visual impairment
850
Nursing procedures for patients with ophthalmic diseases – synaptophore treatment (1 procedure)
300
Nursing procedures for patients with ophthalmic diseases – treatment on a bivisotrener (1 procedure)
150
Nursing procedures for patients with ophthalmic diseases – treatment on a muscle trainer (1 procedure)
100
Nursing procedures for patients with ophthalmic diseases – amblyotrener treatment (1 procedure)
200
Nursing procedures for patients with ophthalmic diseases – maculotester treatment (1 procedure)
150
Nursing procedures for patients with ophthalmic diseases – treatment of spasm of accommodation according to the Dashevsky method
300
Nursing procedures for patients with ophthalmic diseases – treatment on the AMO-ATOS device with the Last-1 and Amblio-1 prefixes
200
Nursing procedures for patients with ophthalmic diseases – diploptics treatment
200
Nursing procedures for patients with ophthalmic diseases – treatment of spasm of accommodation and myopia using the "Glass atropine" method
300
Nursing procedures for patients with ophthalmic diseases – treatment of amblyopia and strabismus by Chermak
150
Clinical and diagnostic studies
General (clinical) blood test
400
Study of bleeding time
150
Study of the level of platelets in the blood
300
Study of the level of reticulocytes in the blood
250
Study of the level of white blood cells in the blood
150
Differentiated white blood cell count (leukocyte formula)
250
Study of osmotic resistance of red blood cells
300
Defining the main groups in the ABO system
300
Determination of antigen D of the Rhesus system (Rh factor)
250
Determination of subgroup and other blood groups of lower value A-1, D, Cc, Ee, Kell, Cellano, CW
1 900
Determination of the content of antibodies to Factor H
250
Determination of the content of antibodies to cardiolipin in the blood
700
Determining the size of red blood cells (average diameter, plotting the distribution of red blood cells by diameter)
650
Hematocrit assessment
150
Blood glucose testing
200
Conducting a glucose tolerance test
450
Study of the level of total protein in the blood
150
Study of the level of albumin in the blood
150
Study of the level of C – reactive protein in blood serum
200
Study of urea levels in the blood
150
Study of blood creatinine levels
200
Study of the level of total bilirubin in the blood
150
Study of the level of free and bound bilirubin in the blood
200
Study of thymol sample in blood serum
100
Determination of alanine aminotransferase activity in the blood
150
Determination of aspartate aminotransferase activity in the blood
150
Determination of lactate dehydrogenase activity in the blood
500
Determination of alkaline phosphatase activity in the blood
500
Determination of amylase activity in the blood
200
Study of cholesterol levels in the blood
150
Study of the level of lipoproteins in the blood
250
Blood triglyceride testing
500
Study of the level of high-density lipoprotein cholesterol in the blood
400
Blood test for the assessment of lipid metabolism disorders biochemical
1 050
Study of uric acid levels in the blood
300
Study of the level of alpha-1-glycoprotein (seromucoid) in the blood
500
Study of total magnesium levels in blood serum
200
Study of the level of total calcium in the blood
150
Study of the level of inorganic phosphorus in the blood
150
Study of serum iron levels
250
Study of iron binding ability of serum
350
Study of the level of chlorides in the blood
150
Study of the level of potassium in the blood
150
Study of blood sodium levels
400
Study of the level of ferritin in the blood
350
Determination of gamma-glutamyltransferase activity in blood
150
Study of the level of glycated hemoglobin in the blood
500
Determination of prothrombin (thromboplastin) time in blood or plasma
300
Definition of international normalized relations (INR)
250
Study of the level of fibrinogen in the blood
200
Autocoagulation test
400
Activated partial thromboplastin time
300
Study of the level of soluble fibrin monomer complexes in the blood
300
Determination of blood thrombin time
250
Study of platelet aggregation with ADP
350
Study of platelet aggregation with ristomycin
800
Study of platelet aggregation with UIA
350
Platelet adhesion testing
850
Determination of the activity of factor VIII inhibitors in blood plasma
800
Determination of the activity of factor IX inhibitors in blood plasma
400
Determination of factor VIII activity in blood plasma
700
Determination of factor IX activity in blood plasma
700
Study of vascular-platelet primary hemostasis
450
Coagulogram (indicative study of the hemostatic system)
1 450
Study of coagulation hemostasis
3 100
Investigation of blood clot properties
200
Determination of functional activity of lymphocytes
1 600
Study of macrophage activity
1 200
Determination of the total redox activity of neutrophils in the nitrosine tetrazolium reduction test (NST-test)
550
Test for detection of lysosomal cationic proteins (LCB-test)
350
Study of the level of circulating immune complexes in the blood
500
Study of the level of immunoglobulin A in the blood
800
Study of the level of immunoglobulin G in the blood
800
Study of the level of immunoglobulin M in the blood
800
Determination of antistreptolysin-O in blood serum
250
Determination of the content of rheumatoid factor in the blood
200
Study of procalcitonin levels in the blood
1 400
Study of total triiodothyronine (T3) levels in the blood
200
Determination of the content of antibodies to thyroperoxidase in the blood
200
Study of the level of free thyroxine (CT4) in blood serum
200
Study of blood thyroid-stimulating hormone (TSH) levels in the blood
200
Study of total cortisol levels in the blood
200
Study of the level of somatotropic hormone in the blood
200
Study of the level of follicle-stimulating hormone in blood serum
200
Study of the level of luteinizing hormone in the blood serum
250
Study of total testosterone levels in the blood
200
General (clinical) urinalysis
250
Determination of protein in urine
100
Urinalysis by Nechiporenko method
300
Study of the level of calcium in the urine
200
Study of the level of phosphorus in the urine
200
Uric acid test in the urine
400
Daily urinary excretion of oxalates
850
Study of nephron function by creatinine clearance (Rehberg test)
750
Study of the level of indican in the urine
150
Determination of albumin in urine
1 500
Examination of urine by Zimnitsky's method
200
Analysis of the mineral composition of urinary stones (daily urinary excretion of urates)
650
Urinary screenings (5 reactions)
450
Coprological research
500
Microscopic examination of feces for helminth eggs and larvae
550
Microscopic examination of feces for protozoa
500
Taking scrapings from the perianal area for enterobiosis
350
Research on protein in feces
400
Examination of feces for hidden blood
300
Study of carbohydrates in feces
300
Cytological examination of a bone marrow smear (myelogram)
1 150
Cytochemical study of bone marrow micropreparation (determination of lipids in bone marrow cells)
750
Cytochemical study of bone marrow micropreparation (determination of peroxidase in bone marrow cells)
900
Determination of glycogen content in white blood cells
700
Cytological examination of smears from the surface of the upper respiratory tract mucosa
450
Cytological examination of micro-preparation of tumor punctates, tumor-like soft tissues
600
Microscopic examination of stomach material for Helicobacter pylori
700
Investigation of the physical properties of cerebrospinal fluid
600
Study of the level of chlorides in sweat
350
Microscopic examination of vaginal smears
750
Study of the acid-base state and blood gases
1 350
Rapid test for detection of SARS-CoV-2 class M and G immunoglobulins in the blood
1 150
Bacteriological studies
Study of intestinal microbiocenosis (dysbiosis)
3 400
Microbiological (cultural) examination of feces for aerobic and facultative anaerobic microorganisms
2 350
Microbiological (cultural) examination of feces for the causative agent of dysentery (Shigella spp.)
1 150
Microbiological (cultural) examination of faeces for Salmonella micro-organisms (Salmonella spp.)
1 200
Microbiological (cultural) examination of mucus from the tonsils and posterior pharyngeal wall for aerobic and facultative anaerobic microorganisms
2 050
Microbiological (cultural) study of flushes from paranasal cavities for aerobic and facultative anaerobic microorganisms
2 050
Microbiological (cultural) study of purulent discharge for aerobic and facultative anaerobic microorganisms
1 550
Microbiological (cultural) examination of sputum for aerobic and facultative anaerobic microorganisms
1 550
Microbiological (cultural) study of female genital discharge for aerobic and facultative anaerobic microorganisms
1 550
Microbiological (cultural) study of the conjunctival discharge for aerobic and facultative anaerobic opportunistic microorganisms
2 350
Microbiological (cultural) examination of urine for aerobic and facultative anaerobic opportunistic microorganisms
1 450
Microbiological (culture) examination of blood for sterility
1 400
Microbiological (cultural) examination of mucus from the posterior pharyngeal wall for meningococcus (Neisseria meningitidis)
700
Microbiological (cultural) study of mucus and films from the tonsils for diphtheria bacillus (Corinebacterium diphtheriae)
550
Determination of rotavirus antigens (Rotavirus gr. A) in faecal samples
850
Determination of antibodies of classes M, G (IgM, IgG) to Epstein-Barr virus (Epstein-Barr virus) in blood
1 550
Determination of antibodies to the causative agent of pertussis (Bordetella pertussis) in the blood
1 350
Determination of antibodies to the causative agent of paracoccus pertussis (Bordetella parapertussis) in the blood
1 350
Determination of antibodies to the causative agent of Meningococcus (Neisseria meningitidis) in the blood
1 850
Determination of antibodies to serovars of Yersinia enterocolitica in the blood
900
Determination of antibodies of classes M, G (IgM, IgG) to Yersinia pseudotuberculosis (Yersinia pseudotuberculosis) in the blood
900
Determination of antibodies of classes M, G (IgM, IgG) to Shigella sonnei in blood
850
Determination of antibodies of classes M, G (IgM, IgG) to Shigella flexneri in blood
850
Determination of antibodies to intestinal salmonella (Salmonella enterica) in the blood
1 150
ELISA detection of class G immunoglobulins against SARS-CoV-2
850
ELISA detection of class M immunoglobulins against SARS-CoV-2
850
Histological studies
Patho-anatomical study of biopsy (surgical) material of the first category of complexity
1 100
Patho-anatomical study of biopsy (surgical) material of the second category of complexity
1 300
Patho-anatomical study of biopsy (surgical) material of the third category of complexity
3 150
Patho-anatomical study of biopsy (surgical) material of the fourth category of complexity
4 700
Patho-anatomical study of biopsy (surgical) material of the fifth category of complexity
6 800
Patho-anatomical study of kidney biopsy (surgical) material using histochemical methods
5 200
Patho-anatomical study of duodenal biopsy (surgical) material using histochemical methods
3 050
Patho-anatomical study of bone tissue biopsy (surgical) material using histochemical methods
2 900
Patho-anatomical study of biopsy (surgical) material of tracheal and bronchial tissues using histobacterioscopic methods
3 250
Patho-anatomical study of biopsy (surgical) material of the small intestine using histochemical methods
3 300
Patho-anatomical study of biopsy (surgical) material of the small intestine using immunohistochemical methods
10 700
Patho-anatomical examination of colon biopsy (surgical) material for acetylcholinesterase using histochemical methods
3 950
Patho-anatomical study of biopsy (surgical) material of the colon using immunohistochemical methods
10 450
Pathologic and anatomical study of liver biopsy using immunohistochemical methods
13 450
Patho-anatomical examination of kidney biopsy (surgical) material using immunohistochemical methods
11 400
Patho-anatomical study of lymph node biopsy (surgical) material using immunohistochemical methods
16 450
Viewing a histological preparation
6 770
Patho-anatomical autopsy of the first category of complexity
9 200
Patho-anatomical autopsy of the second category of complexity
11 300
Patho-anatomical autopsy of the third category of complexity
15 400
Patho-anatomical autopsy of the fourth category of complexity
15 400
Manipulations
Intravenous administration of medications
500
Intramuscular administration of drugs
150
Subcutaneous administration of drugs
150
Puncture of the synovial sac of the joint
1 200
Applying a plaster cast for bone fractures
950
Applying an immobilization bandage for prolonged compression syndrome
300
Applying a compress to the skin
200
Applying a corset in the pathology of the cervical spine
400
Applying a bandage for dislocations (subluxations) of the joints
500
Applying a bandage for muscle diseases
300
Reposition of bone fragments in fractures
3 600
Removal of a superficially located foreign body
850
Open wound suturing (without skin grafting )
2 500
Surgical treatment of a wound or infected tissue
1 150
Applying a bandage in case of violation of the integrity of the skin
950
Excision of the skin lesion
2 700
Excision of the subcutaneous adipose tissue lesion
2 700
Reduction of a dislocated joint
3 600
Applying a bandage with a polymer bandage (without the cost of a polymer bandage)
800
Applying an immobilization bandage for bone fractures
1 550
Applying a circular plaster cast
1 100
Removal of postoperative sutures (ligatures)
600
Finger blood collection
100
Taking blood from a peripheral vein
200
Anesthesiology and Intensive Care Unit
Examination (consultation) by an anesthesiologist-resuscitator primary
1 100
Examination (consultation) by an anesthesiologist-resuscitator repeated
800
Total intravenous anesthesia. General intravenous anesthesia for up to 40 minutes.
3 700
Combined endotracheal anesthesia.
15 900
Catheterization of the cubital and other peripheral veins
600
Subclavian and other central vein catheterization
700
Central Sterilization Department
Sterilization of medical devices ( 1 kraft bag )
50
Sterilization of medical devices ( 1 cycle )
1 300
Gas sterilization of medical devices ( 1 sterilization bag )
250
Patient's hospital stay per one bed-day (excluding the cost of medicines and research)
Daily check-up by a pediatric surgeon with supervision and care of secondary and junior medical personnel in the hospital department
7 850
Daily check-up by a pediatric urologist-andrologist with supervision and care of secondary and junior medical personnel in the hospital department
6 750
Daily check-up by a pediatrician with supervision and care of secondary and junior medical personnel in a hospital department (pediatric department)
4 400
Daily examination by a traumatologist-orthopedist with supervision and care of secondary and junior medical personnel in the hospital department
4 850
Daily examination by a traumatologist-orthopedist with supervision and care of secondary and junior medical personnel in the hospital department (day hospital at the traumatological and orthopedic department)
1 450
Daily examination by a neurologist with supervision and care of secondary and junior medical personnel in the hospital department
4 900
Daily examination by a neurologist with supervision and care of secondary and junior medical personnel in a hospital department (day hospital psychoneurological)
850
Daily check-up by a pediatric oncologist with supervision and care of secondary and junior medical personnel in the hospital department
8 550
Daily check-up by a pediatric oncologist with supervision and care of secondary and junior medical personnel in the hospital department (day hospital at the Department of Pediatric Oncology and Hematology)
1 250
Daily check-up by an infectious disease specialist with supervision and care of secondary and junior medical personnel in a hospital department (infectious diseases department-1)
4 600
Daily check-up by an infectious disease specialist with supervision and care of secondary and junior medical personnel in a hospital department (infectious diseases department-2)
6 450
Daily observation of an intensive care patient
14 550
Therapeutic and protective regime in 1-2-local wards
Daily check-up by a pediatric surgeon with supervision and care of secondary and junior medical personnel in the hospital department. Therapeutic and protective regime in 1-2-local ward.
1 400
Daily check-up by a pediatric urologist-andrologist with supervision and care of secondary and junior medical personnel in the hospital department. Therapeutic and protective regime in 1-2-local ward.
1 400
Daily check-up by a pediatrician with supervision and care of secondary and junior medical personnel in a hospital department (pediatric department). Therapeutic and protective regime in 1-2-local ward.
1 400
Daily check-up by a traumatologist-orthopedist with supervision and care of secondary and junior medical personnel in the hospital department . Therapeutic and protective regime in 1-2-local ward.
1 400
Daily examination by a neurologist with supervision and care of secondary and junior medical personnel in the hospital department . Therapeutic and protective regime in 1-2-local ward.
1 400
Daily check-up by a pediatric oncologist with supervision and care of secondary and junior medical personnel in the hospital department . Therapeutic and protective regime in 1-2-local ward.
1 400
Daily check-up by an infectious disease specialist with supervision and care of secondary and junior medical personnel in the hospital department (infectious diseases department-1). Therapeutic and protective regime in 1-2-local ward.
1 400
Daily check-up by an infectious disease specialist with supervision and care of secondary and junior medical personnel in the hospital department (infectious diseases department-2). Therapeutic and protective regime in 1-2-local ward.
1 400
Surgical treatment
Circumcision of the foreskin. Stay in the pediatric urology department for 1 bed-day.
20 050
Removal of bladder stones
18 600
Open osteosynthesis for shoulder fracture
10 750
Osteosynthesis in fractures of small bones of the limb
7 400
Testicular plastic surgery (Ross operation)
11 900
Bone reconstruction. Osteotomy of the bone using internal retainers and external fixation devices (without the cost of implants and metal structures)
43 300
Bone reconstruction. Osteotomy of the bone using internal retainers and external fixation devices (including the cost of implants and metal structures)
114 650
Removal of cysts and tumorous formations of the abdominal cavity
24 500
Achilles tendon repair
13 650
Open osteosynthesis for a forearm fracture (without the cost of an implant, metal structure)
21 250
Closed reduction of a fracture with internal fixation
19 400
Osteosynthesis of the clavicle (without the cost of an implant)
14 000
Removing the internal locking device
15 500
Cystoscopy with modeling of the ureter's mouth (without the cost of a ureteral stent)
15 291,00
Thoracoplasty using internal locking devices
26 707,00
Surgical treatment of inguinal-femoral hernia using video endoscopic technologies
22 110,00